Remote management of PCs and servers may be carried out using various methods. Quite often the decision about the method depends on the installed OS: RDP, X Window System, RAdmin, SSH, and others. However, in situations when booting of the OS is impossible, or its integrity is seriously impaired, certain technologies that do not depend on the OS may be used. In the majority of cases special-purpose software and hardware solutions are used in the server segment: iLO, IPMI, and other similar tools. Solutions like this are also sometimes used in the user workstation computers; for example, once we already told our readers about Intel vPro/AMT technology. But the number of PCs that support Intel vPro/AMT is not that high. What is there left to do for the administrators who manage networks where servers and workstation computers without support of any of the above-mentioned technologies are installed? If this is the case, usage of IP KVM is necessary. Today our laboratory hosts the exact device like this, Adder IPEPS Digital, which is different from its analogue counterpart (Adder IPEPS) in having a DVI port used for connection to the digital outputs of the video card. IPEPS stands for IP Engine Per Server. However, let's take our time and tell you about everything in parts.
Adder IPEPS Digital comes in a black metal case with dimensions of 123x76x26 mm. To work properly the device can be supplied with power via USB or an external power unit with the following characteristics: 5V and 1А.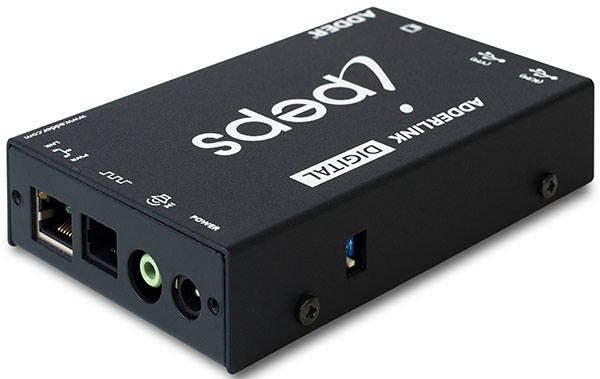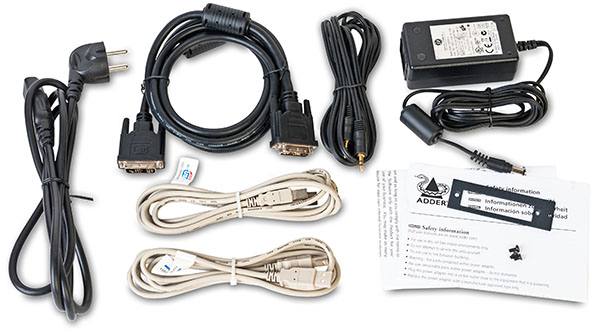 The model under review is meant for both desk and rack mounting. In order to mount the device into a rack one needs special-purpose 2U X-RMK-CHASSIS chassis that allow for installation of up to 16 single or 8 dual devices. The rack mounting scheme is presented below.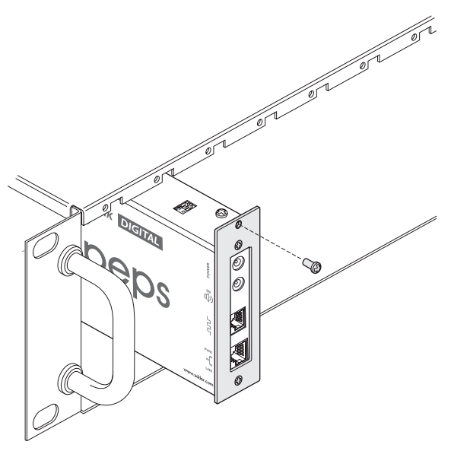 There are two switches located on one of the side panels of Adder IPEPS Digital. One of the switches lets the administrator select the power supply mode of the device. The second switch is used in order to reset the user settings as well as during the firmware upgrade procedure.

The upper panel of the model under review has the device name as well as the legend for each port.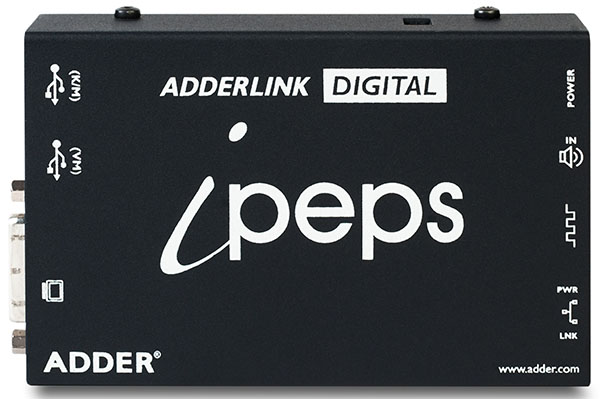 A sticker with the brief information about the device is located on the bottom of its case.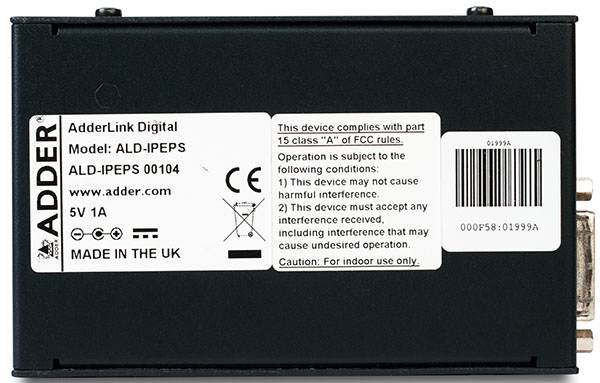 The front panel, if one can call it like this, has a DVI socket for connection to the video card of the managed PC as well as two USB ports: one is intended to be used for emulation of the keyboard and mouse, whilst the the other one is used for connection of Virtual Media, whose capabilities we will review later on in this article. It's worth noticing that Adder IPEPS Digital may be connected to hosts with DisplayPort, HDMI, and DVI interfaces. Connection to DP and HDMI ports is carried out using special-purpose adapters, which are not included in the box.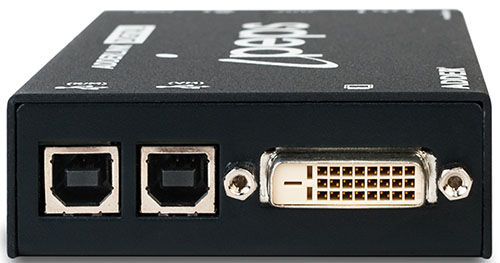 On the rear panel there are a port used for connection to Fast Ethernet network, RS232 interface, socket used for connection to the PC audio card, and power socket.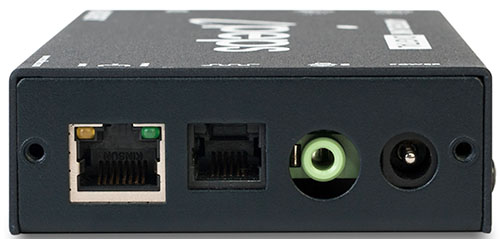 That is where we bring the review of Adder IPEPS Digital design to a conclusion and pass on to examining its electronic stuffing.
Adder IPEPS Digital hardware platform is a green textolite card with outputs that look very similar to the ones we already saw in the analogue counterpart of the model under review. The above-mentioned contacts had been already used in AL-IPEPS-DA model for connection of the second card that had ports used to connect a keyboard, mouse, and monitor.
There are some other coincidences, too. For example, Adder IPEPS Digital is powered by the same SoC CPU, Adventiq ARQ3400-F4F8.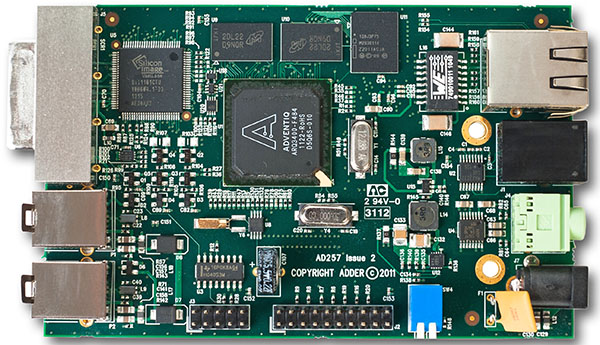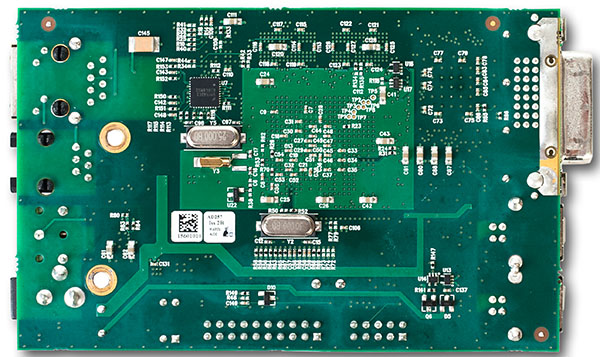 Two Micron 2DL22 D9NQR chips with the overall memory size of 16 Mbytes each act as the device RAM. This way Adder IPEPS Digital possesses 32 Mbytes of RAM. Intel 128J3F75 module with the memory capacity of 16 Mbytes acts as the flash memory. Processing of the video data is performed by Silicon Image SiL1161CTU DVI receiver.
That is where we bring the brief review of the device hardware to a conclusion and pass on to examining capabilities of its software component.
Firmware upgrade is carried out in Advanced Unit Configuration sub-group, Unit Configuration group of the configuration menu.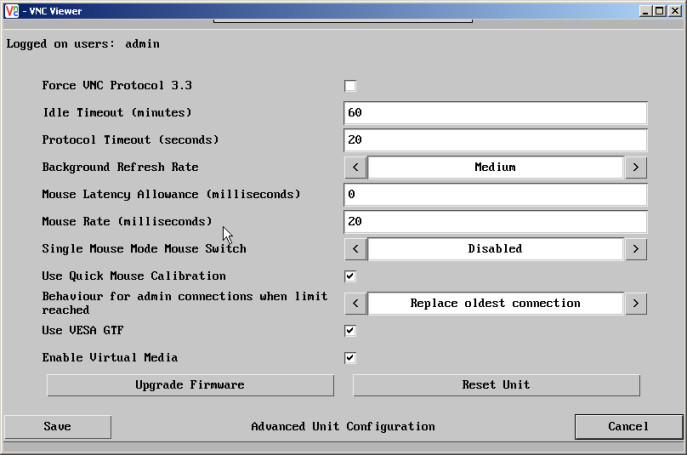 As soon as the administrator has pressed Upgrade Firmware button, s/he will see a pop-up window with the information about the possible firmware upgrade methods.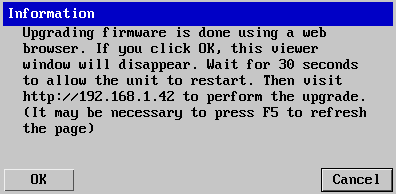 In 30 seconds after that one will be able to get connected to the device using a web browser; at this moment Adder IPEPS Digital will be in the upgrade mode during which one can either upgrade the firmware or simply reboot the device.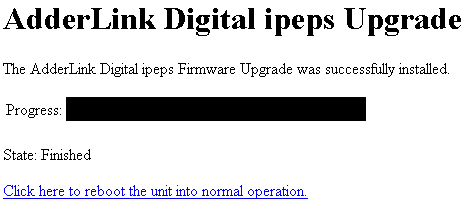 The whole firmware upgrade process takes around two minutes and does not require any technical proficiency from the administrator.
Now let's review capabilities and settings of the device system.
By default, the Adder IPEPS Digital network interface is assigned 192.168.1.42/24 IP address. By getting connected to it using any modern browser the administrator will be able to download VNC Viewer utility or use a Java applet in order to get connected to the device.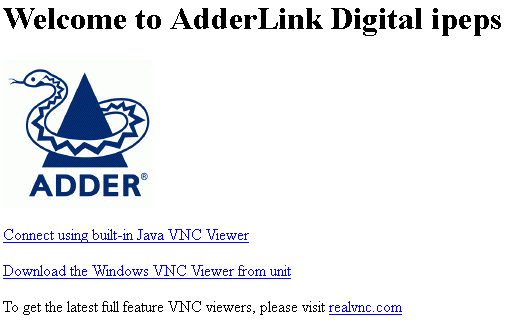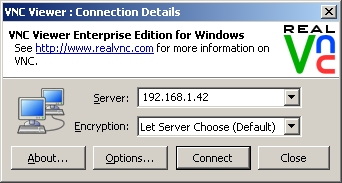 Upon connection the user will see the image displayed from the remotely managed device. In this case we used Synology VS240HD video surveillance terminal as the managed system.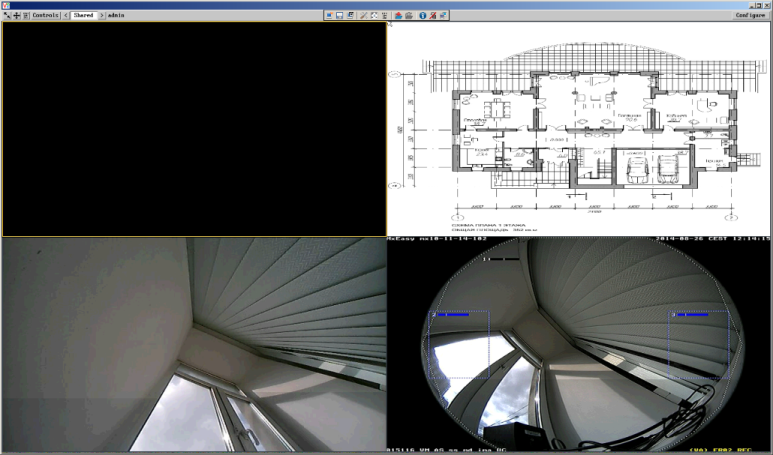 The pop-up menu lets one create a new connection or terminate the current one, maximize the screen, send ctrl+alt+del keyboard shortcut, display parameters of the current connection and, if necessary, modify them.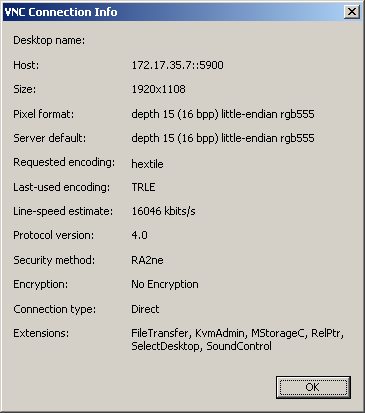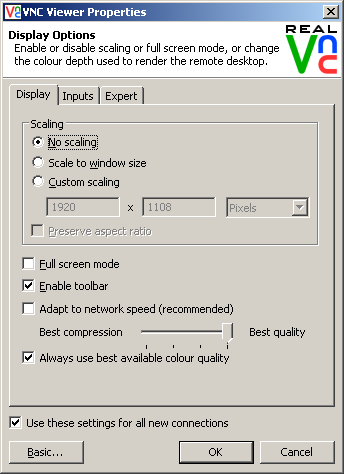 The settings mentioned above are associated with functioning of the VNC connection. Access to the settings of Adder IPEPS Digital is gained using Configure button located in the upper right corner of the window.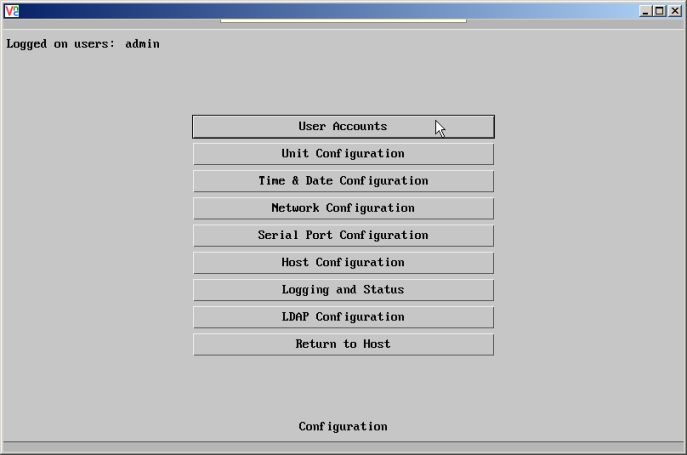 User Accounts group is used to manage local users of IP KVM. Apart from the login data, one can also specify which menu items will be available to them.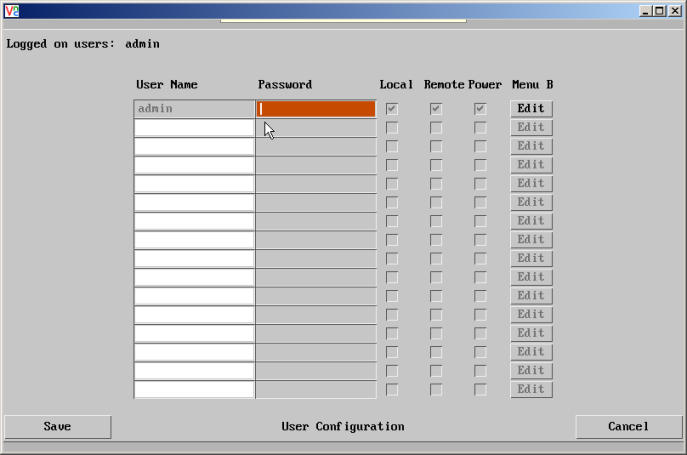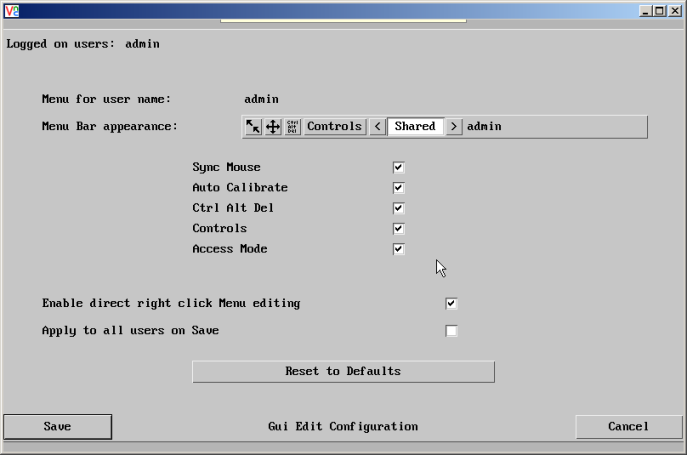 By default, the device under review is accessed without a password. However, one may change it using User Accounts group.

It'd be fair to mention that Adder IPEPS Digital supports LDAP, which allows one performing remote user authentication via, let's say, Microsoft Active Directory. These settings can be applied in LDAP Configuration group.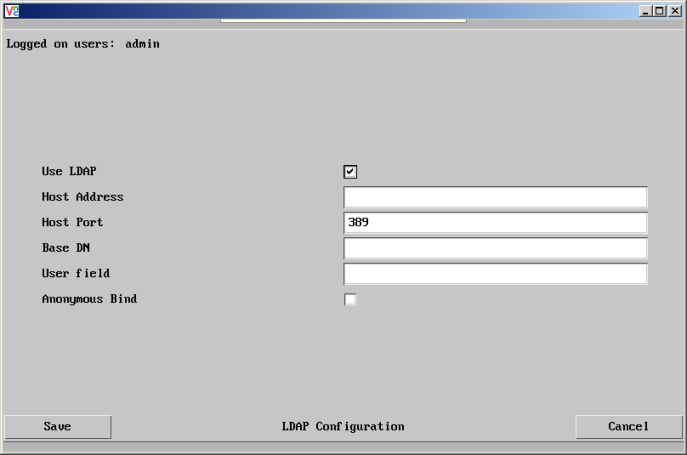 Unit Configuration group contains information about the RAM and flash memory of the device, device firmware version, keyboard layout, encryption, and the maximum number of connections.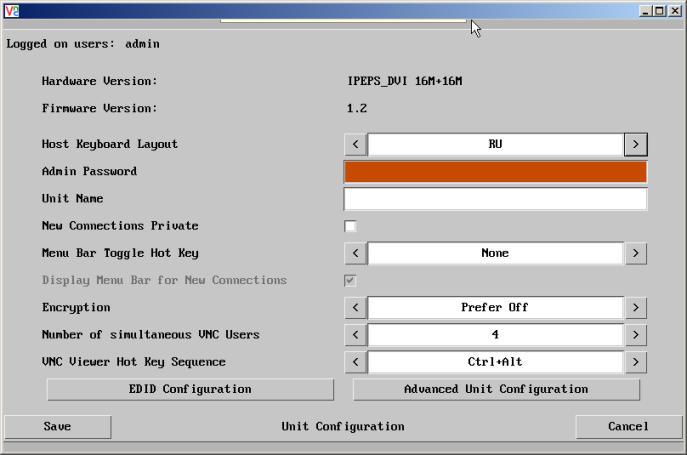 EDID Configuration group contains a list of the supported frequencies and resolutions. The highest supported resolution is 1920x1200.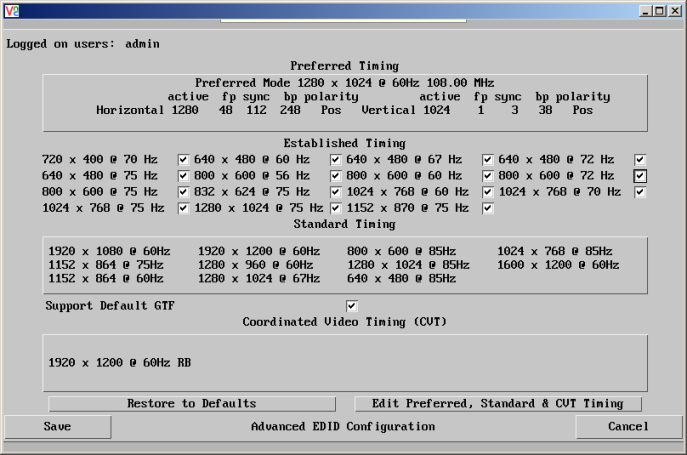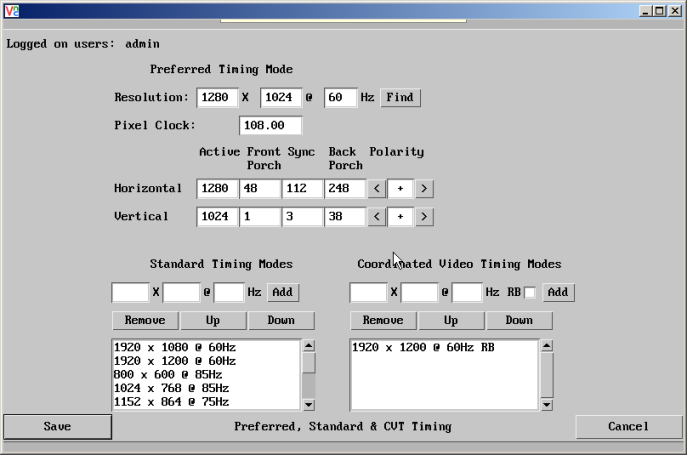 Advanced Unit Configuration sub-group lets the administrator modify the advanced settings of IP KVM, which, for example, include various delays. Also, in this group one can carry out the firmware upgrade procedure, reset the user settings, and enable/disable Virutal Media feature that allows for emulation of a USB carrier for the managed device.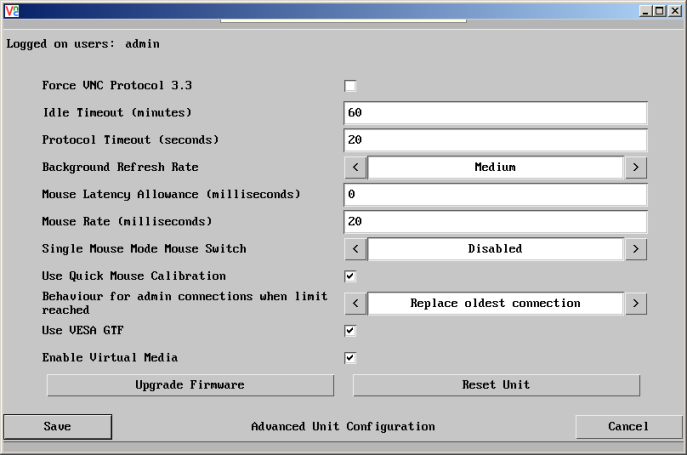 Time & Date Configuration group is used to manage time settings of the device.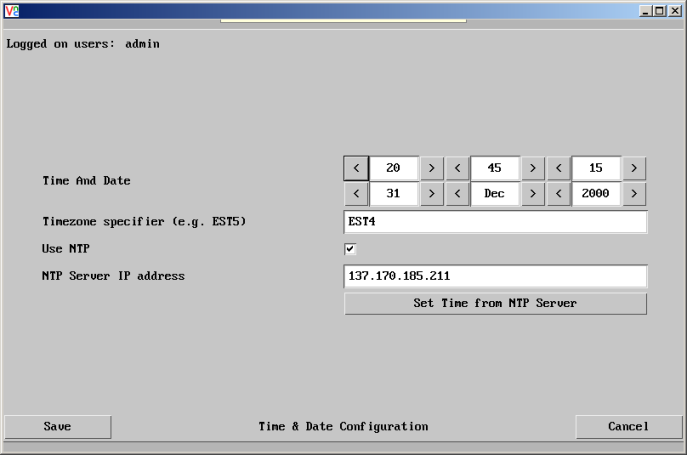 Network parameters are located in Network Configuration group. Support of the new version of the Internet Protocol, IPv6, by the device came to be a nice surprise to us.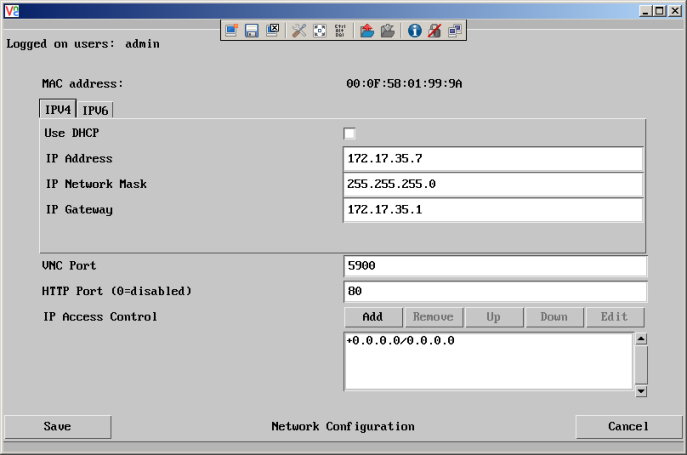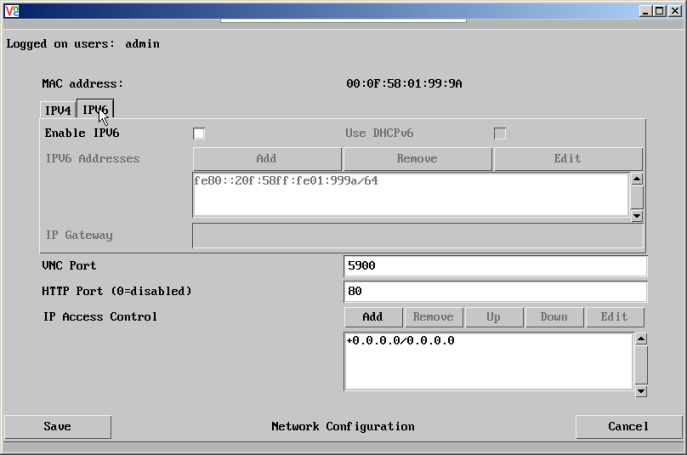 The only parameter associated with the serial interface operation is a transmission speed. These settings can be applied in Serial Configuration group.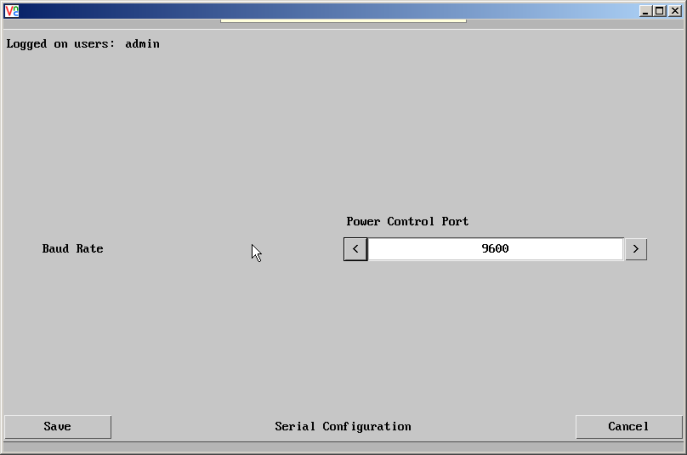 Since Adder IPEPS Digital can get connected to various managed hosts, Hosts Configuration group contains individual settings for the corresponding hosts.
One can access the log information using Logging and Status group. One will also be able to specify an IP address of Syslog server here.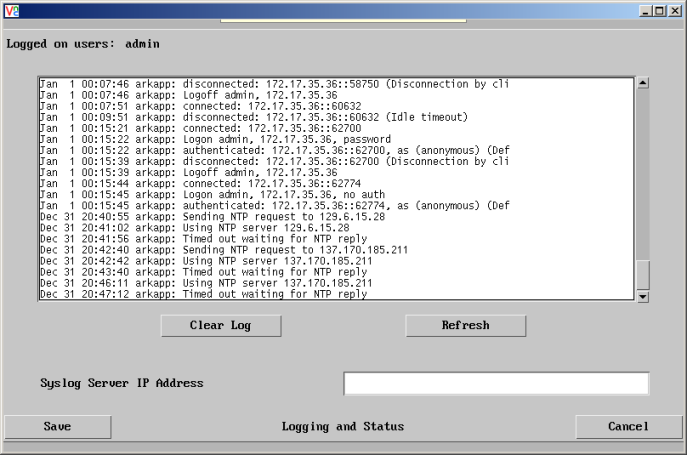 The last group, Return to Host, lets the user get back to managing a remote host.
Virtual Media feature, letting make certain local files and folders available to the remote device, came to be the most interesting group of the context menu. Adder IPEPS Digital can emulate a connection both as a CD-ROM and common HDD with a USB interface.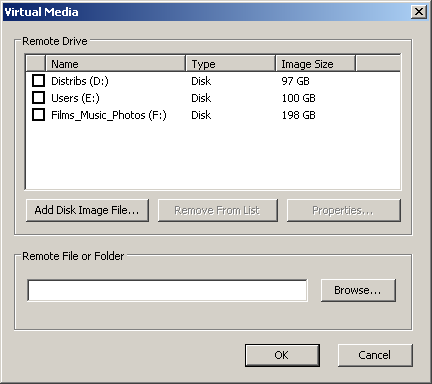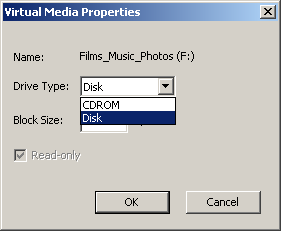 Using the context menu one can also modify parameters of the connection to the remote device and send the information about pressing certain keyboard keys.
The menu located above lets the administrator repeatedly synchronize and automatically calibrate the device, control power supply of the managed host, select the connection mode, and carry out additional adjustment of operation of video and sound as well as keyboard and mouse.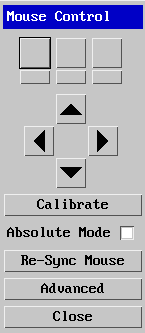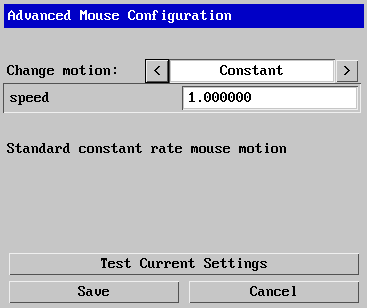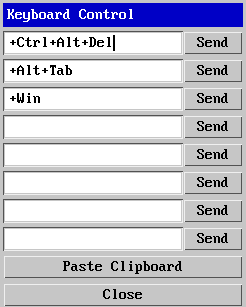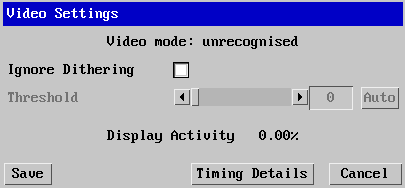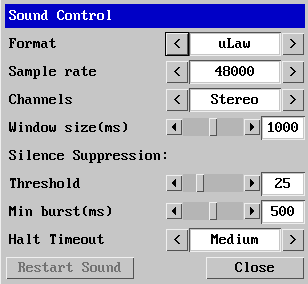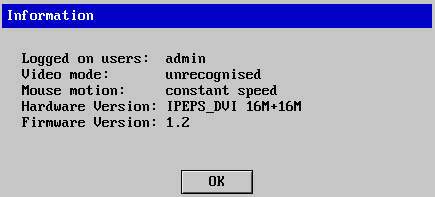 To make the working experience with the software more convenient the user can delete certain buttons that are scarcely used from the VNC Viewer toolbar.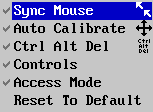 IP-KVM model under review is meant to be used for remote management of PCs, notebooks, servers, and any other type of devices that are fitted with a digital video output and USB ports in cases when other management means are unavailable. Adder IPEPS allows connection via a KVM switch, which lets increase the number of managed hosts.
For the sake of convenience of management of a large number of IP-KVM devices, Adder company offers its proprietary solution called Adder.NET. However, reviewing this product falls beyond the scope of this article. The basic scheme of a connection like this is presented below.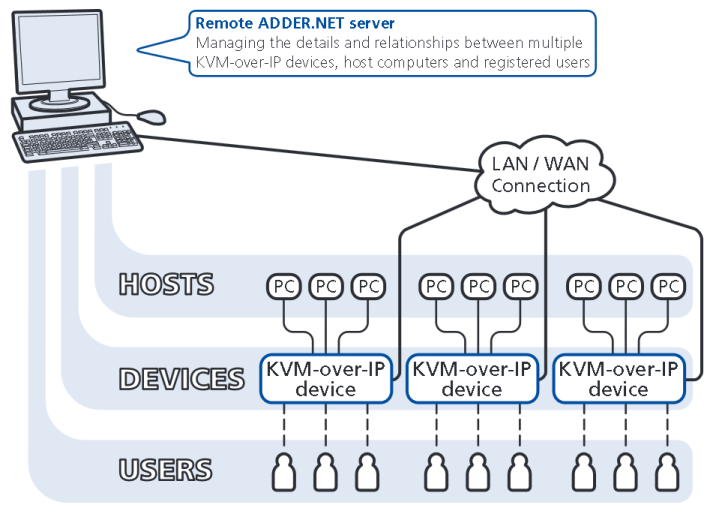 Apart from remote management, Adder IPEPS Digital can be used to install an OS or VMWare ESXi hypervisor. Moreover, Virtual Media feature lets one perform such installation even without connecting a CD/DVD drive with the distribution disk to the host device. Another example of using Virtual Media in reparation activities is a possibility of remote booting of the PC using various Live CD software or similar CD images. We had already told our readers about one of the examples of such usage, as a remote anti-virus program, of Adder IPEPS analogue model.
Adder IPEPS Digital would also come in handy in our test lab and be used as a means of taking screenshots that we need for reviewing the user interface of devices like Synology VS240HD or D-Link DIB-200 that don't allow for screenshot capturing in any other way.
That is where we bring review of Adder IPEPS Digital setting up capabilities to a conclusion and pass directly on to testing it.
The first testing procedure we usually begin our testing section with is estimating the booting time of the device, which is a time interval starting with the moment when the power is on until the first echo reply is received through ICMP protocol. Adder IPEPS Digital boots in 19 seconds. Well done!
The second traditional test was a security scanning procedure, which has been carried out using Positive Technologies XSpider 7.7 (Demo build 3100) utility. On the whole, there were two open ports discovered, and they are TCP-80 (HTTP) and TCP-5900 (unknown). The most interesting data are presented below.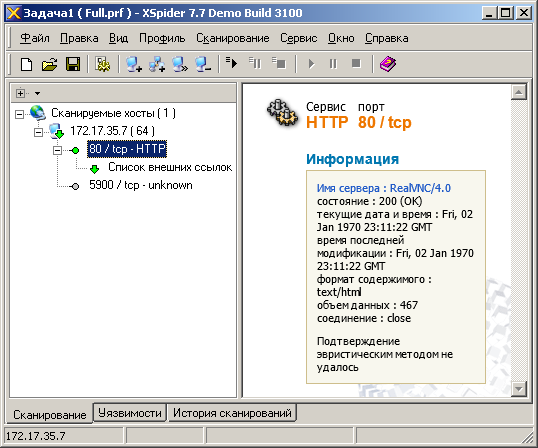 During the testing procedures we tried to get connected to various servers and PCs and used different colour depth and resolution values, but nevertheless the system responsiveness remained on the acceptable level in each case. We were pleasantly surprised at the quality of received image. Load on the network infrastructure upon image broadcasting changes a lot depending on the frequency of change of the relayed image, but doesn't generally surpass 14 Mbps. Upon remotely watching a film the image is jerking, and the larger the video player screen is, the more jerky the image is. We understand that Adder IPEPS Digital is meant to be used only for remote management and not for watching movies, but still we were interested in testing it.
We also couldn't overlook Virtual Media feature, which allows for connection of a virtual USB carrier to the managed host. The maximum partition volume being connected is two Gbytes in FAT file system. We believe that two Gbytes is not enough at all in the world of modern technologies. Virtual Media may be used simply for moving files to the managed PC, and in this case the maximum partition size is not that important. However, VM allows not only for emulation of a USB data carrier but also a CD-ROM, which may be used for remotely installing an OS. However, distributive kits of modern Windows OSes have long stepped over the two Gbyte size. Upon getting connected a Virtual Media partition, whose size is more than 2 Gbytes, the user will receive a corresponding error message. The above-mentioned size limitation will make the process of remote installation or reinstalling an OS much more complicate.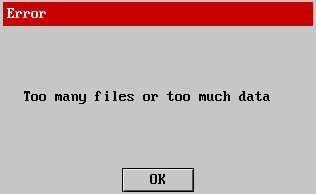 In comparison with its analogue counterpart, Adder IPEPS Digital shows significantly higher data transmission speeds for VM, but we still think that they are not enough; only about 1 Mbps upon operation via an open channel and a bit more than 400 Kbps upon secured link using AES 128bit encryption. In other words, transmission of a 700 Mbyte CD-ROM image takes around 12 minutes upon usage of an open channel and about half an hour upon usage of a secured connection.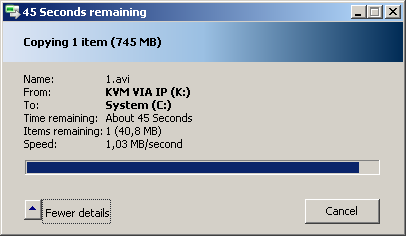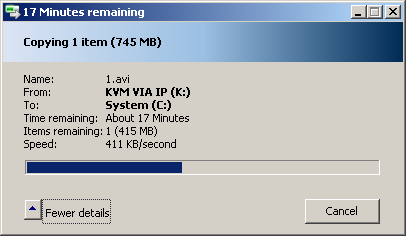 That's where we draw the testing chapter to a close and move on to summing it all up.
Generally, we are quite glad about the tested device that demonstrated a good quality of relayed image, high responsiveness and ease of connection. However, there is also an array of disadvantages, which we hope to believe would be fixed by the vendor in new IP-KVM devices or, which is even better, in the new firmware versions for this model.
The strength areas of Adder IPEPS Digital are presented below.
Ability of managing a PC or server which remains in any state
Support of high resolutions of up to 1920x1200 pixels
Possibility to get connected to hosts with DP, HDMI, and DVI interfaces
Availability of Virtual Media feature
Quick booting
Support of IPv6
Possibility of installation into a rack and chassis
Support of AES 128bit encryption
Availability of Java applet for connection
Double power supply
A small case
Unfortunately, we cannot help to mention certain drawbacks and limitations we have discovered.
It's impossible to write to a VM disc from the managed host
A small partition size available to Virtual Media
A relatively low data transmission speed using Virtual Media
High price
As of when this article was being written, the average price for Adder IPEPS Digital in Moscow online shops was 35000 roubles.