AC for All or NETGEAR R6300
Just recently our laboratory hosted a wireless router with support of IEEE 802.11ac by ASUS. This time our readers will get familiar with another wireless device, NETGEAR R6300, which also supports a draft of 802.11ac standard.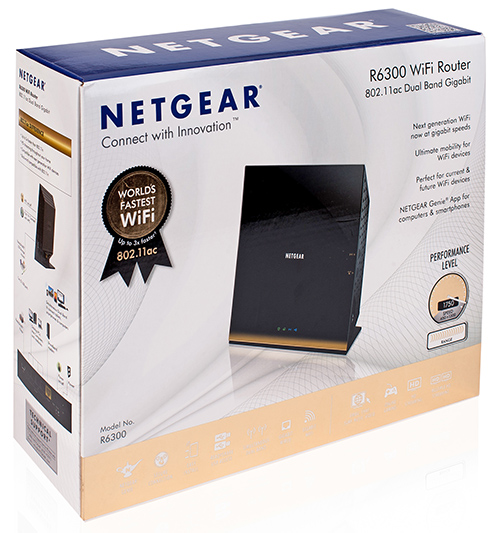 NETGEAR R6300 wireless router comes in a black plastic case with dimensions of 205x255x77 mm. To work properly the device needs an external power unit (included in the box) with the following characteristics: 12V and 5А. The case is designed for vertical installation on a table, and wall mounting is not applicable.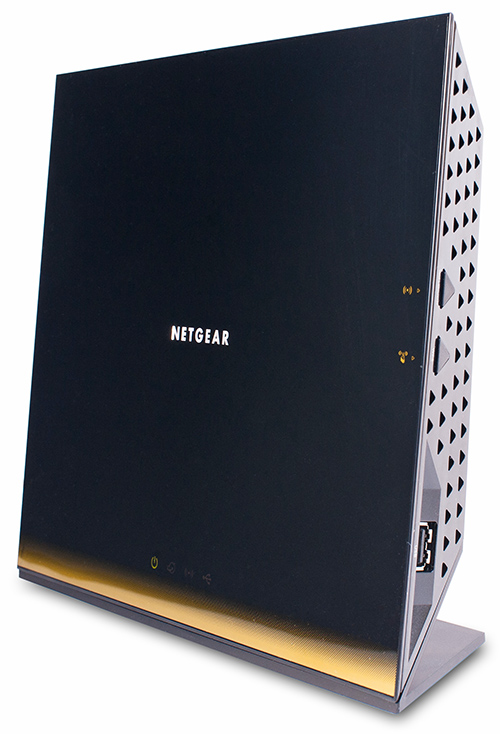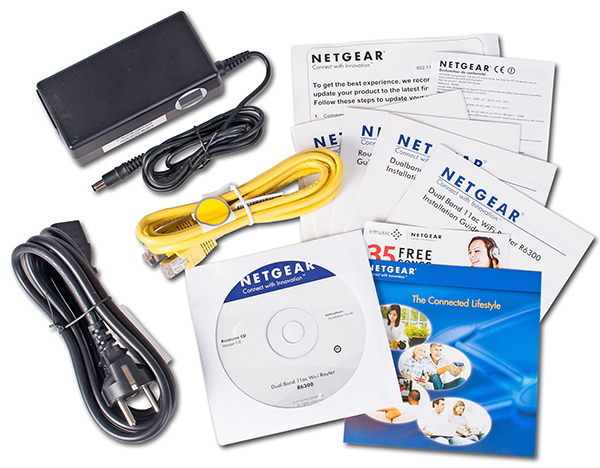 The front panel is glazed and it has LEDs indicating statuses of the device, wireless network, USB client connection and internet connection, as well as an illuminated brand tag located on it.
The upper panel is not remarkable at all and there is only a ventilation grate on it. One of the side panels looks completely the same. The other side panel features WPS and wireless network ON/OFF buttons as well as USB 2.0 port.


The bottom of the device is a stand that helps the router remain in a vertical position.

On the rear panel of the device there are a 3D brand tag, four LAN and one WAN ports, sunken Reset button, power socket with a switch, and one USB 2.0 port. The best part of the rear panel of the case is a ventilation grate.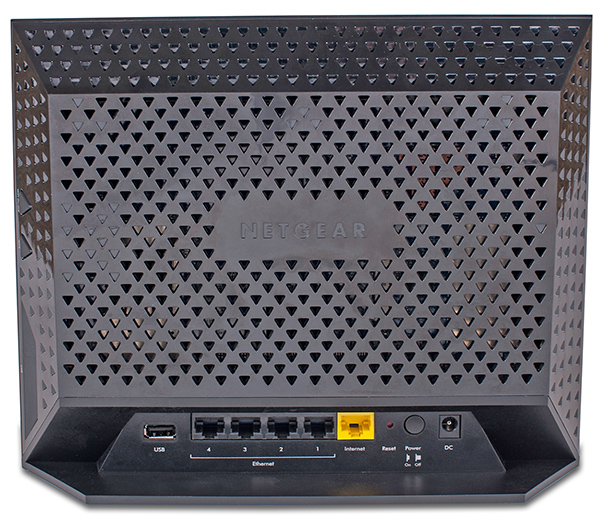 There are two main blue textolite cards inside of R6300. Six additional small cards perform functions of antennae for both frequency ranges.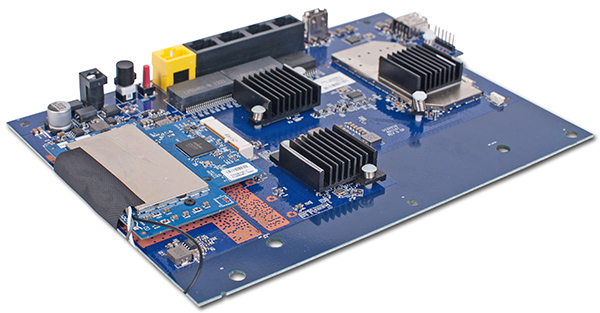 Samsung K9F1G08U0D with the size of 128 Mbytes acts as the flash memory. Wireless network in 802.11ac mode is supported by Broadcom BCM4360KMLG, whilst the support of 802.11n is performed by Broadcom BCM4331KMLG module. Broadcom BCM53125SKMMLG chip performs functions of a Gigabit Ethernet switch.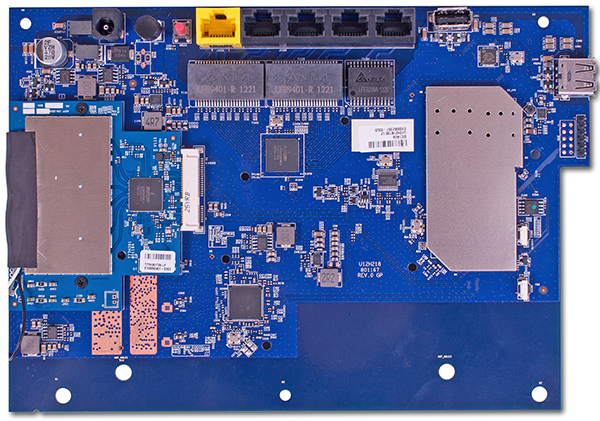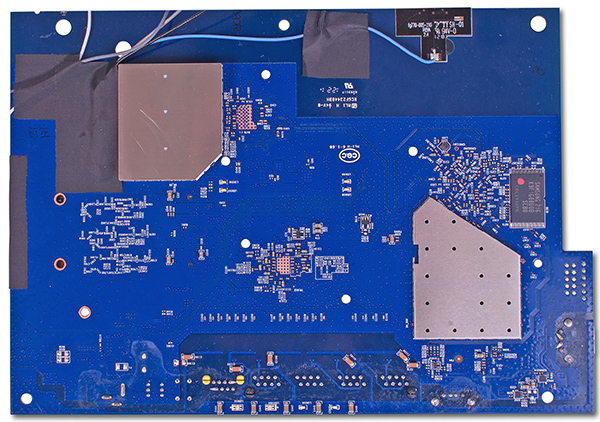 That is where we bring review of the device hardware to an end and pass on to examining capabilities of its software component.
Firmware upgrade is carried out in Router Update sub-group, Administration group of the web-interface advanced mode. Firmware upgrade may be carried out both in a manual and semi-automatic mode. To perform the firmware upgrade in the automatic mode the router needs to be connected to the global network. A user only needs to click on Check button and R6300 will automatically search for the latest firmware version on the vendor's web-site and offer the user to install it.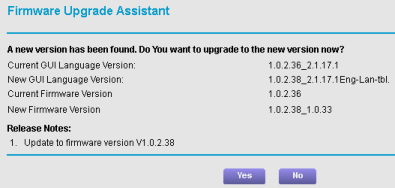 If there is no connection to the internet or in case one wishes to carry out the firmware upgrade manually, s/he will need to browse a file with the new firmware version downloaded beforehand and click on Upload button. Actually, the manual firmware upgrade mode is not that difficult as it only requires a pre-downloaded firmware upgrade file.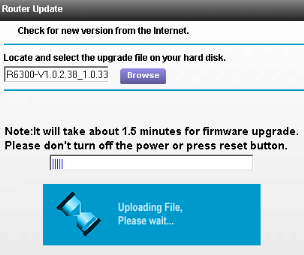 The whole upgrade procedure takes about two minutes (not including the firmware download time).
One can access the web-interface by entering 192.168.1.1 in any modern browser. By default the login and password are admin and password, correspondingly.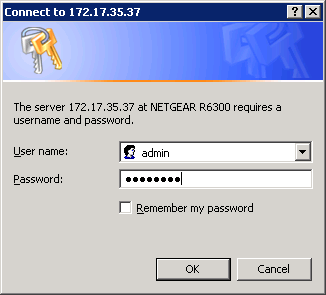 Upon the successful authentication the administrator will find him/herself on the home page of the device where from s/he can access and manage the WAN connection parameters, wireless segment settings, browse through the list of connected devices, and customize the parental control policy. The web-interface is available in 23 languages. Also, the administrator can access the help information from any page of the web-interface, the main page included.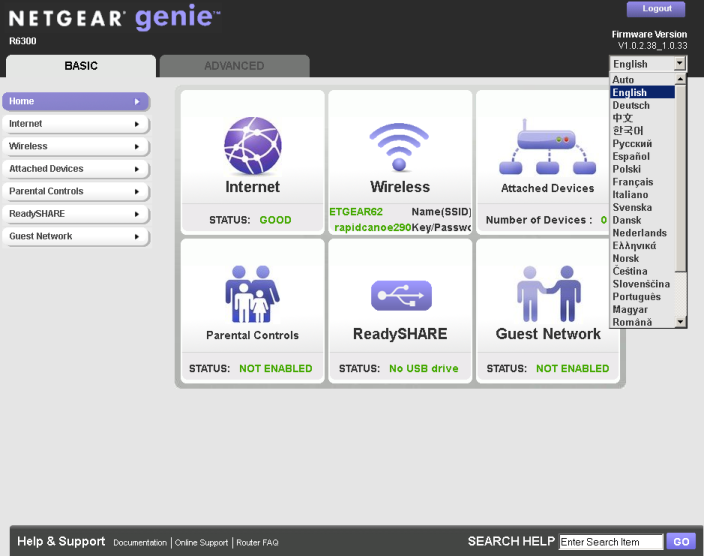 We decided not to review all capabilities of the web-interface in detail in this review since they are quite similar to the ones we have already seen in WNDR4500. However, we will take a closer look at its characteristics and features we found interesting.
The web-interface of NETGEAR R6300 is available in two modes: basic and advanced. Wireless group in basic mode allows a user to choose the region, manage the device operation in 2.4 GHz and 5 GHz frequency ranges, specify the network name and key for each range, choose the number of the wireless channel and the maximum speed. Region selection influences the available wireless channels. Selection of Up to 1300 Mbps wireless network operation mode in 5 GHz frequency range allows switching on the support of the IEEE 802.11ac standard draft.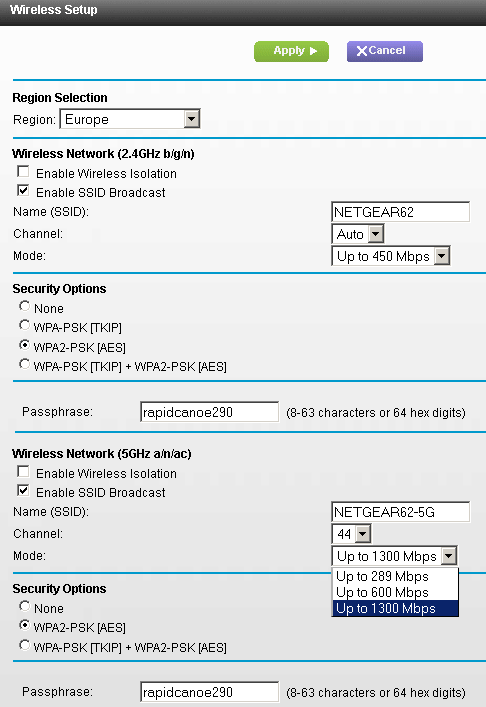 ReadySHARE group is used to manage access to the devices connected by USB. One can also connect a remote printer to the system by using a single purpose utility called ReadySharePrinter (NETGEAR USB Control Center).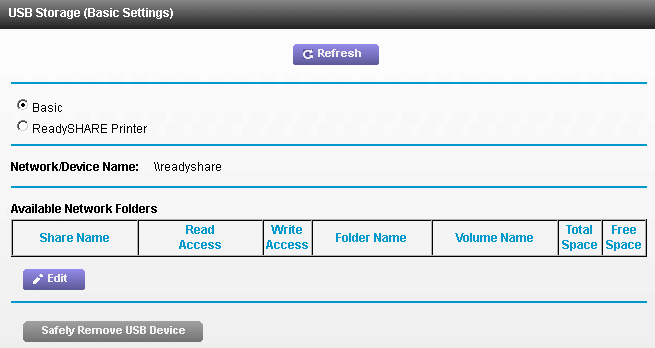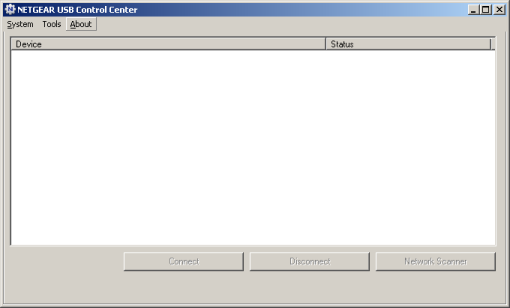 An administrator can create a guest network in each wireless range. These settings can be applied in Guest Network group.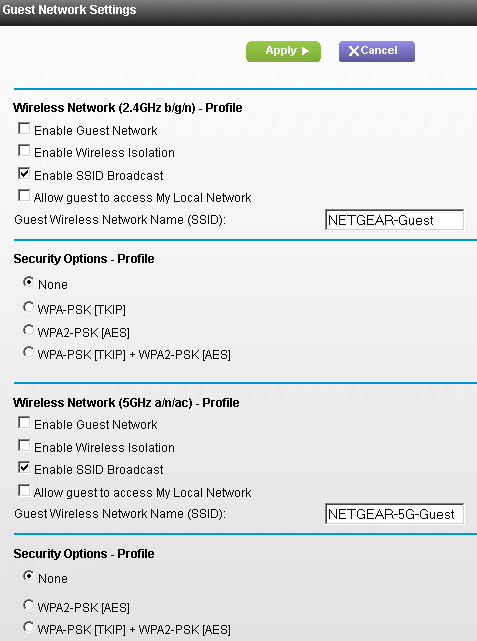 Operation parameters of the wireless network and WAN port are located on the home page of the Advanced mode. One will also be able to find brief information about the device here.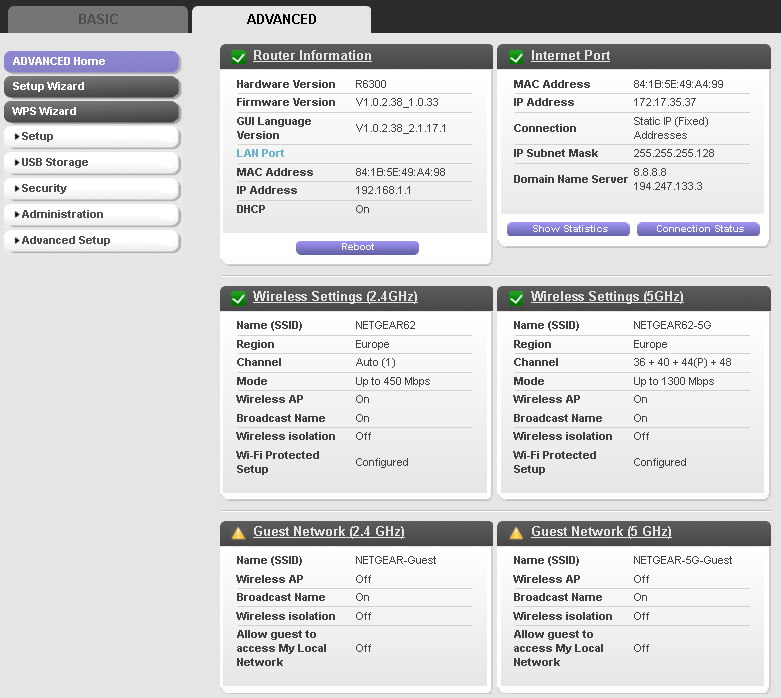 Precisely the same information is located in Router Status sub-group, Administration group of the Advanced mode.
NETGEAR R6300 can also perform functions of a wireless repeater; one can manage the corresponding settings in Wireless Repeating sub-group, Advanced Setup group.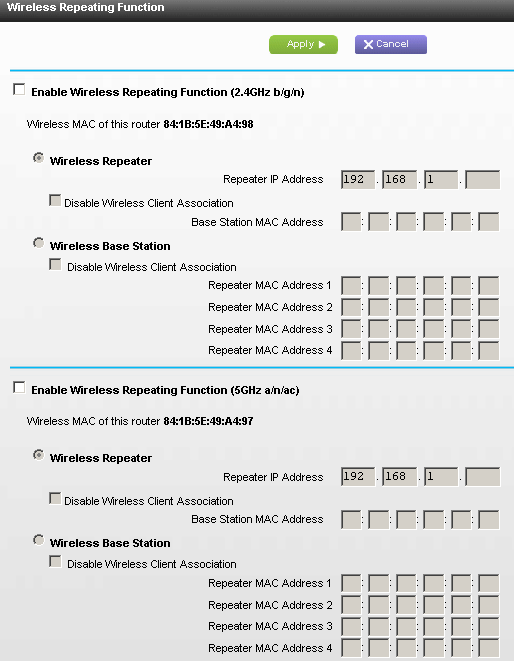 UPnP sub-group in the same group features information about ports open through UPnP.

In order to manage IPv6 the administrator needs to use the same-named group.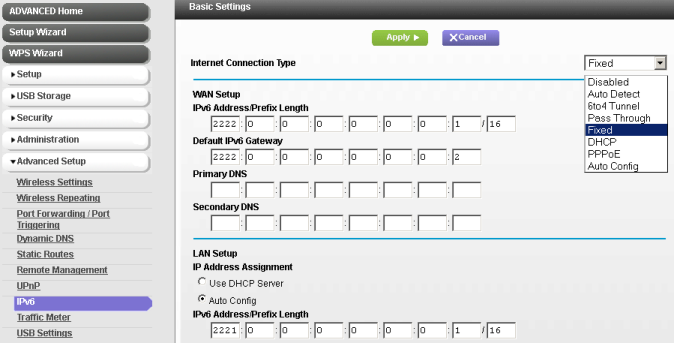 NETGEAR R6300 can measure and limit the amount of data received from the WAN; corresponding settings can be applied in Traffic Meter sub-group.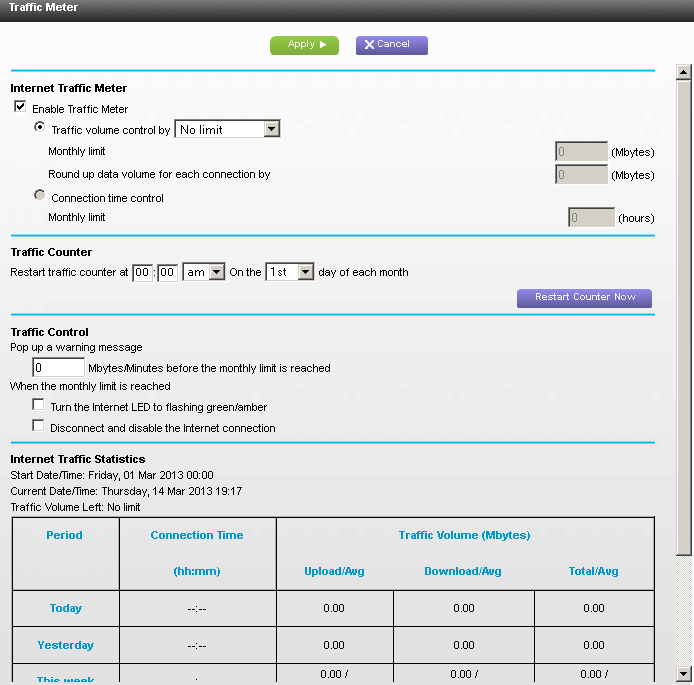 If it's necessary to enable/disable some USB devices connected to the USB port of the device, the administrator needs to use USB Settings sub-group.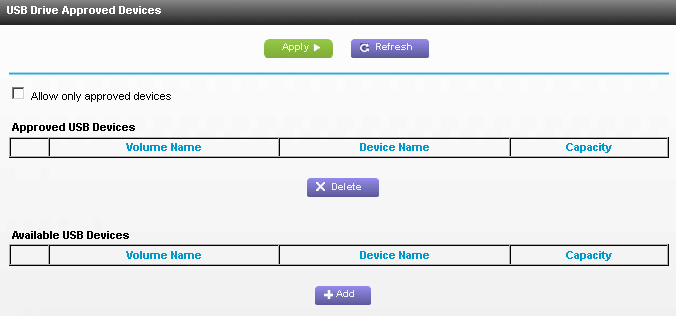 In conclusion we would like to mention that one can manage the device not only via the web-interface, but also by using purpose-designed NETGEAR Genie application that is available both for mobile and common platforms.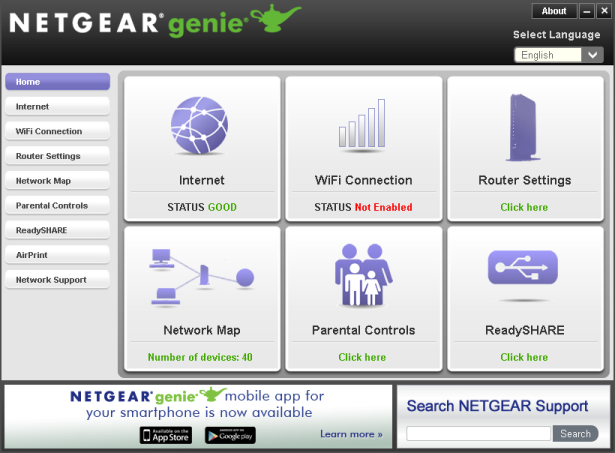 That's where we proceed to completion of the brief review of NETGEAR R6300 wireless router web-interface capabilities and pass directly on to testing it.
The first testing procedure we usually begin our testing section with is estimating the booting time of the device, which is a time interval starting with the moment when the power is on until the first echo reply is received through ICMP protocol. NETGEAR R6300 boots in 67 seconds and we believe that this result is decent.
The second test we usually do is conducting a security scanning procedure, which has been carried out using Positive Technologies XSpider 7.7 (Demo build 3100) utility. On the whole, there were nine open ports discovered, and they are TCP-23 (Telnet), TCP-53 (DNS), TCP-80 (Blocked), TCP-443 (SSL), TCP-5000 (Blocked), TCP-5916 (unknown), TCP-8200 (HTTP), TCP-20005 (unknown), and TCP-33344 (unknown). The most interesting data are presented below.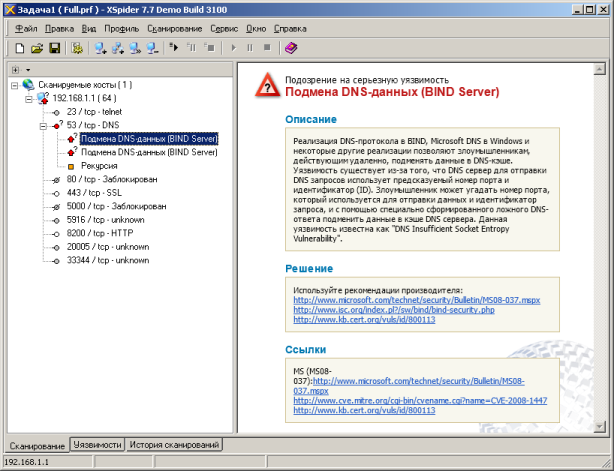 We are now passing on to probably the most interesting part of this section, the device maintenance test. However, to start with we would like to mention the primary specifications of the test stand we used. All measurements in this test were carried out using JPerf 2.0.2 and NASPT 1.7.1 utilities.
Component
PC
Notebook
Motherboard
ASUS Maximus V Extreme
ASUS M60J
CPU
Intel Core i7 3770K 3.5 GHz
Intel Core i7 720QM 1.6 GHz
RAM
DDR3 PC3-10700 SEC 32 Gbytes
DDR3 PC3-10700 SEC 16 Gbytes
NIC
Intel Gigabit CT Desktop Adapter
ASUS EA-N66
Atheros AR8131
ASUS RT-AC66U
OS
Windows 7 x64 SP1 Rus
Windows 7 x64 SP1 Rus
At first we decided to measure the routing speed using NAT in the wired segment. The diagram below features data transmission speeds for 1, 5, and 15 concurrent TCP sessions.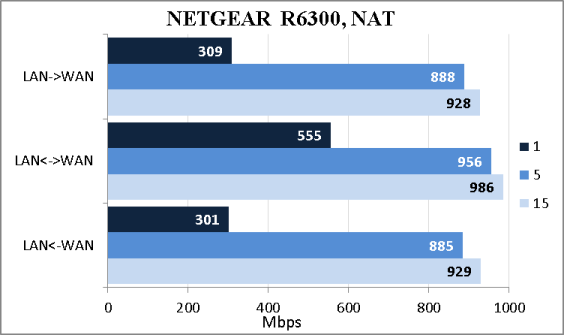 NETGEAR R6300 can get connected to the provider using PPTP. Since tunnel encryption is not supported, we measured the data transmission speeds only for unencrypted tunnels.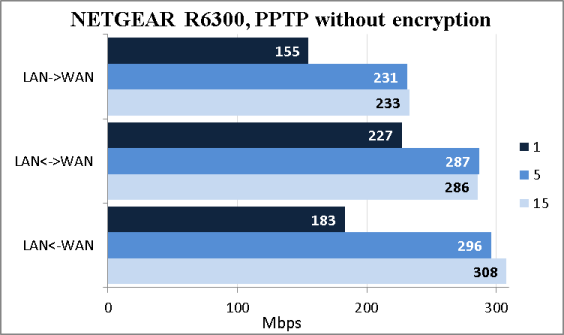 Neither did we keep away from the support of IPv6. Unfortunately, we could not establish a connection from the WAN to the LAN using IPv6; we hope that the vendor adds such a capability in the next firmware versions.

Using two USB 2.0 ports one can get external HDDs connected to the device under review. We connected a 750 Gbyte Transcend StoreJet 25M3 USB drive to the device to test access speeds to the data located on it.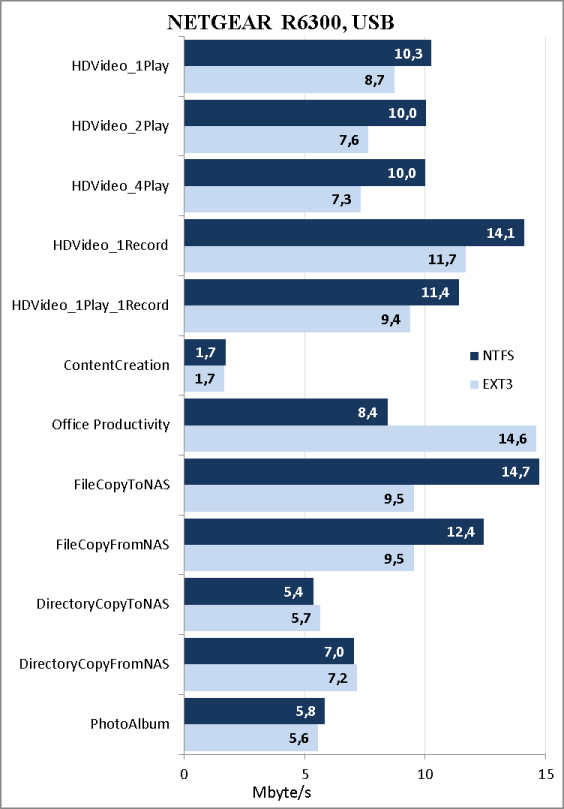 Throughput of NETGEAR R6300 upon operation within a wireless network with 802.11n standard in both frequency ranges is presented on the diagrams below.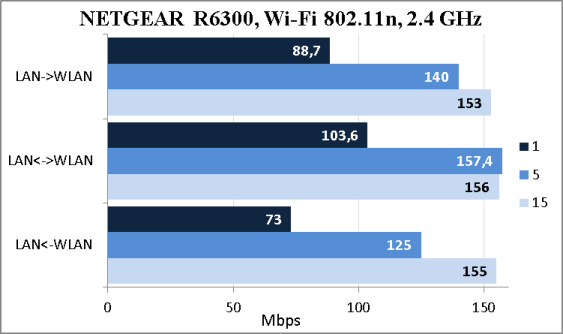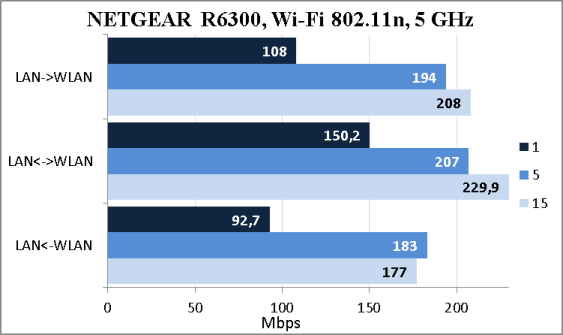 After that we decided to measure the data transfer speeds in the wireless segment using IEEE 802.11ac standard draft. One can see on the graph below that the speeds available for users in 802.11ac standard mode are twice higher than those obtained while using the previous generation 802.11n wireless standard.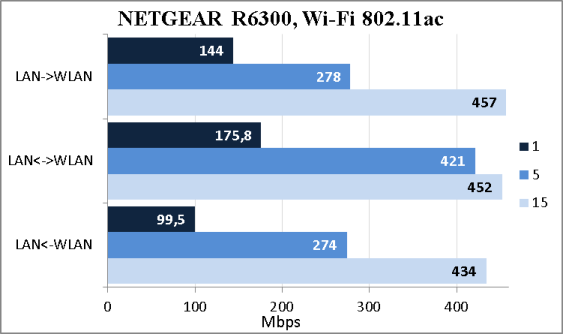 That's where we draw the testing chapter to a close and move on to summing it all up.
Generally, we are quite glad about NETGEAR R6300 wireless router we have tested. Support of the cutting-edge IEEE 802.11ac standard draft accounts for a substantial increase in data transmission speeds within the wireless segment; now they amount to never-before-seen half a gigabit per second. It'd be fair to mention that there are still almost no client AC adapters which support this standard in free sale, however according to what the vendors have told us, they will be available for sale from all major electronics shops in the soonest possible time.
The strength areas of NETGEAR R6300 wireless router are presented below.
Support of two wireless frequency ranges
Presence of traffic meter
High routing speeds
Support of IEEE 802.11ac standard draft
Ability to block unauthorized USB devices
Excellent data transmission speeds upon operation with PPTP
Support of IPv6
May be managed both via the web-interface and mobile applications
Excellent data transmission speeds in the wireless network segment
Unfortunately, we cannot help to mention certain drawbacks we have discovered.
Absence of a time zone for Moscow
Inability to switch NAT off
Absence of encryption support for PPTP
High price
As of when this article was being written, the average price for a NETGEAR R6300 in Moscow online shops was 7500 roubles.
Reportedly, the first ever wireless AC adapter by NETGEAR with support of IEEE 802.11ac standard draft, А6200-100PES, will go on sale in Russia late in March 2013.